Clothes Hangers
We supply non-slip hangers, skirt/trouser hangers and wooden hangers.
Our hangers come in numerous colours and the non-slip pads are very effective. Skirt/trouser hangers also have our unique non slip protection on the inside of the hangers which make them both strong and durable.
Our luxury wooden hanger has wide shoulders to keep those expensive suits and coats in shape.
These quality hangers make a fantastic gift and are also ideal for corporate orders or gifts.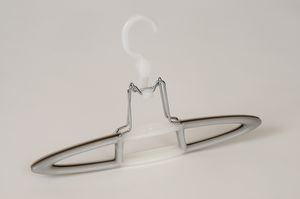 A skirt or trouser hanger with an innovative non-slip pad to protect your clothes. This hanger is very strong and can be used for adults or children's clothes.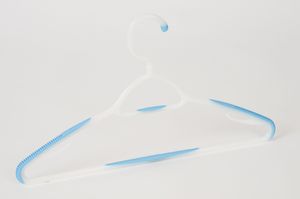 This is a fabulous hanger which includes innovative and effective non-slip shoulder pads which prevent clothes slipping off. It also includes a non-slip strip on the two cross bars of the hanger which is ideal to store ties and scarves. It is available in various colours and quantities.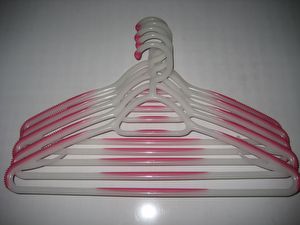 These hangers have innovative non-slip shoulders pads, as well as two non-slip pads on the two cross bars of the hanger, the smaller one underneath the hook is ideal for storing ties and the larger one for scarves. They are available in various colours.